Tips for the Donor Email and Letters Sections
---
Purpose:
To send out email communications to donors and contacts.

Send Communication
Here is where the email area is located. This function has been combined with the mailchimp feature. To send emails see the Mailchimp tab. (Also, see Donor Details to add donor option/subscriptions for any grouping of emails, letters, promotions and more.)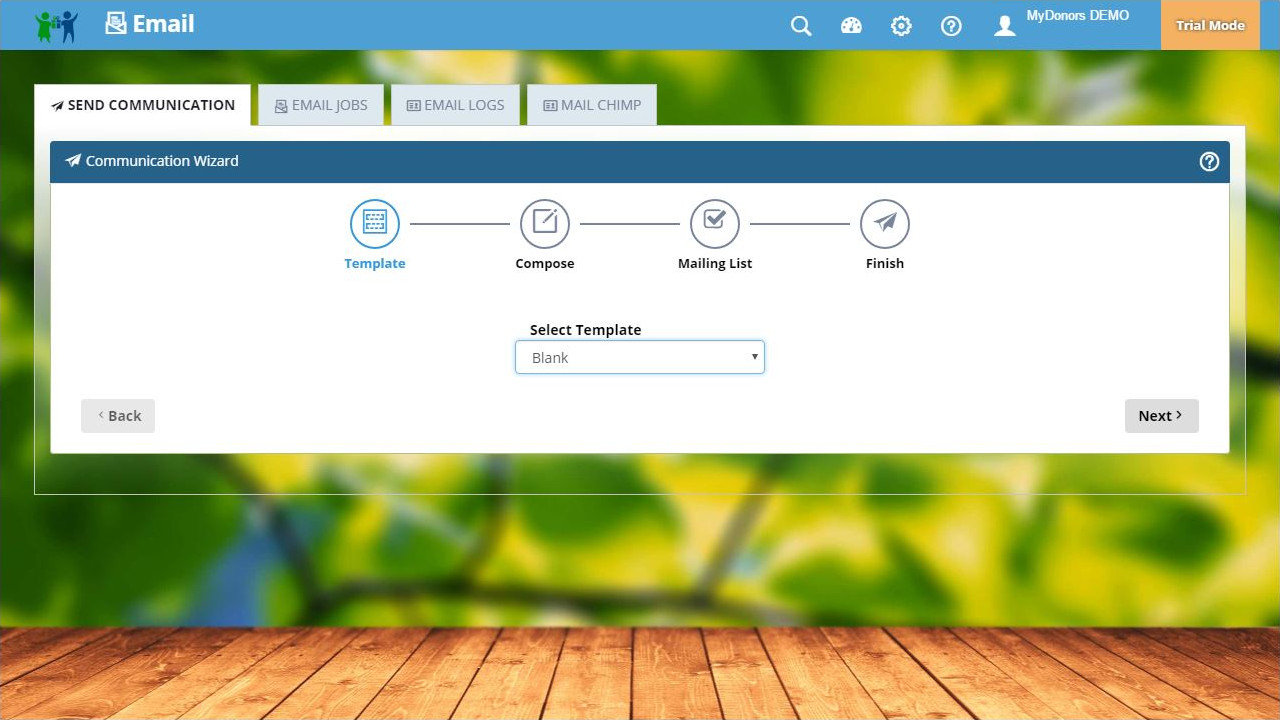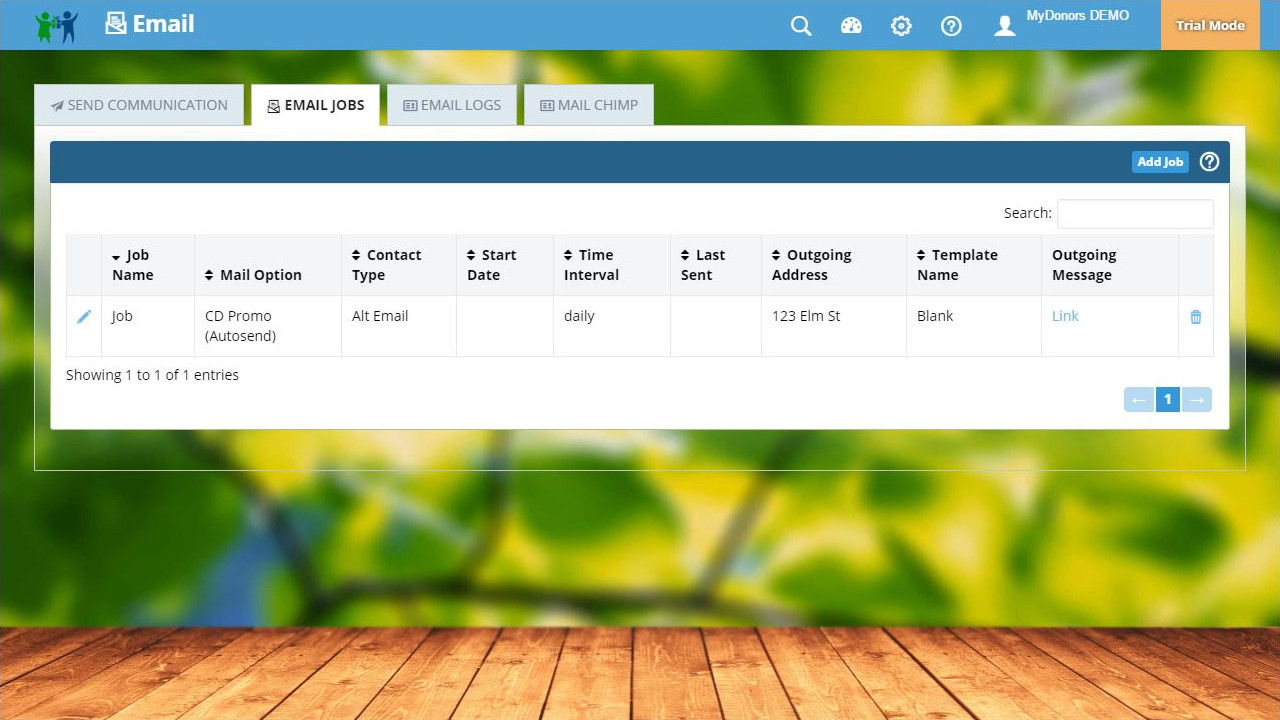 Email Jobs Tab
Here is where the list of email jobs you have for your company is shown. This is no longer needed if you are using the mailchimp feature. To have this set up requires assistance.
Email Logs Tab
Here is where the list of emails and the job name is located after a job is complete. This feature is no longer needed due to the mailchimp integration.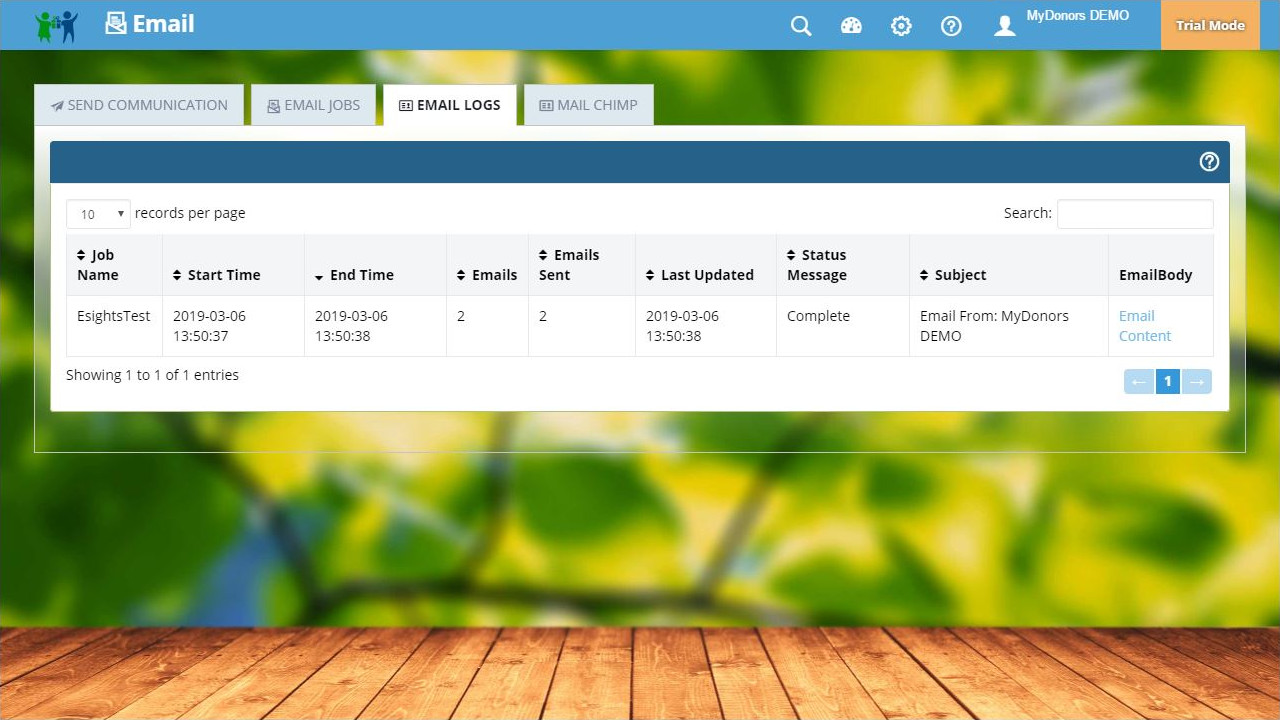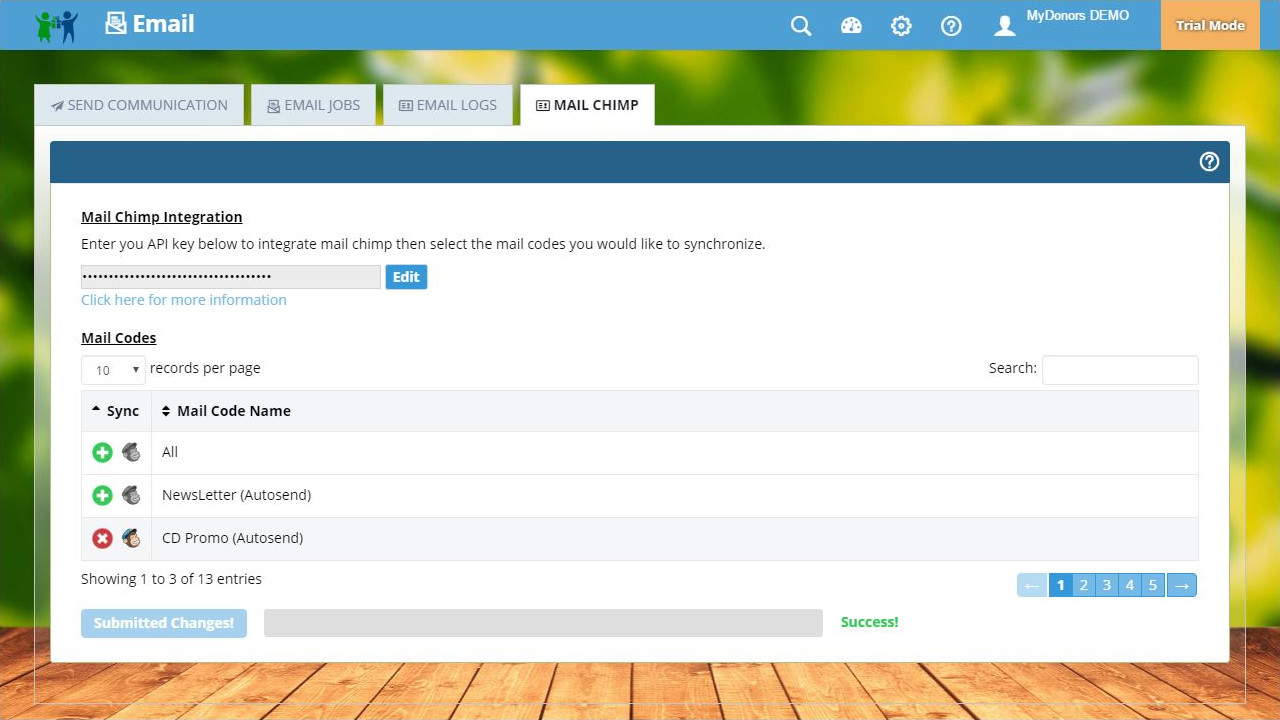 Mailchimp Tab
Here is where you can sync your donor lists to Mailchimp. Your donor option lists will not show here until a donor has been added to your group. Lists that are synced are automatically updated and cannot be deleted until de-synced. Lists also cannot be de-synced if an email was sent from Mailchimp in the last 7 days or if there is an email campaign in progress.
Purpose:
To generate letter communications for donors and contacts.

Send Communication
To print a personalized letter, select a template or a saved letter then click next. (Once you have created a letter from the blank template and save it, it will be listed here.)
In the compose area you will find the fields to Name your letter and also choose what content you want to add to your letter. Please note, the spacing may be a bit tricky due to html as is the basic email.
Minimize your spacing for best results. If you save your letter and then make changes be sure to refresh your page before proceeding. This will soon be automated. After composing your letter, click next.
Choose your list, click next. Confirm your information and click print. Remember to test your email or letter before sending to your subscriber list.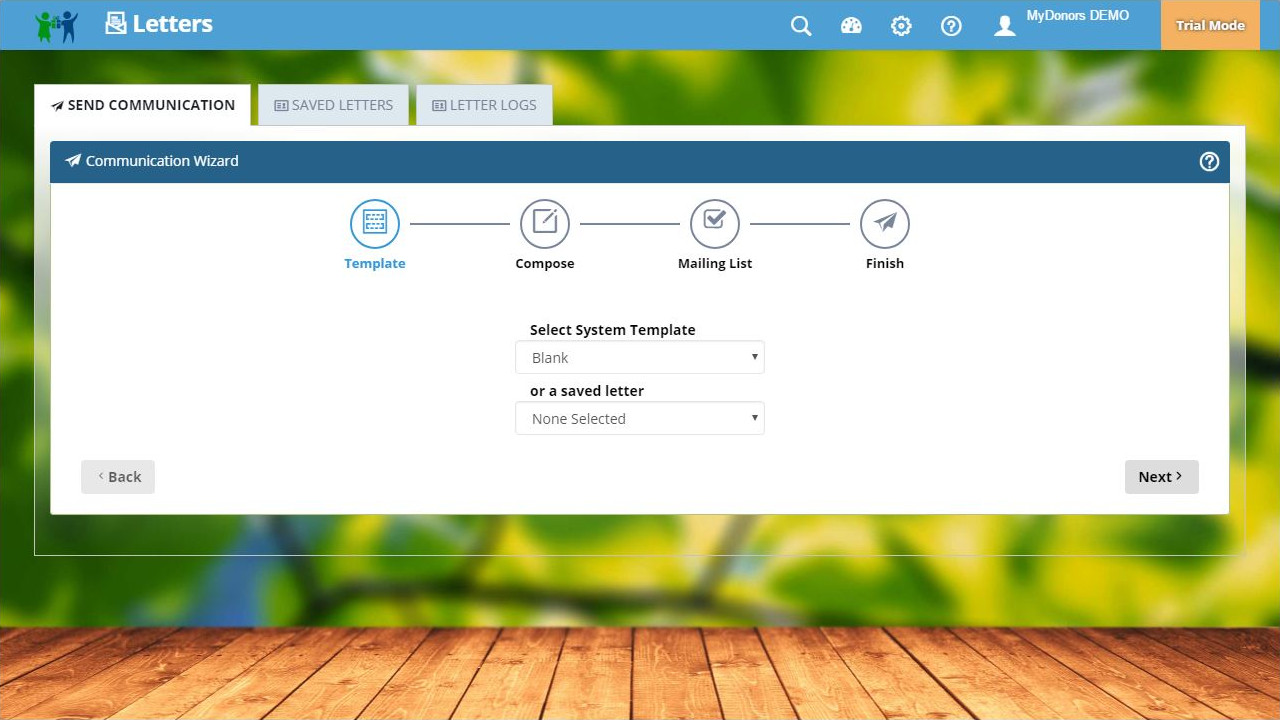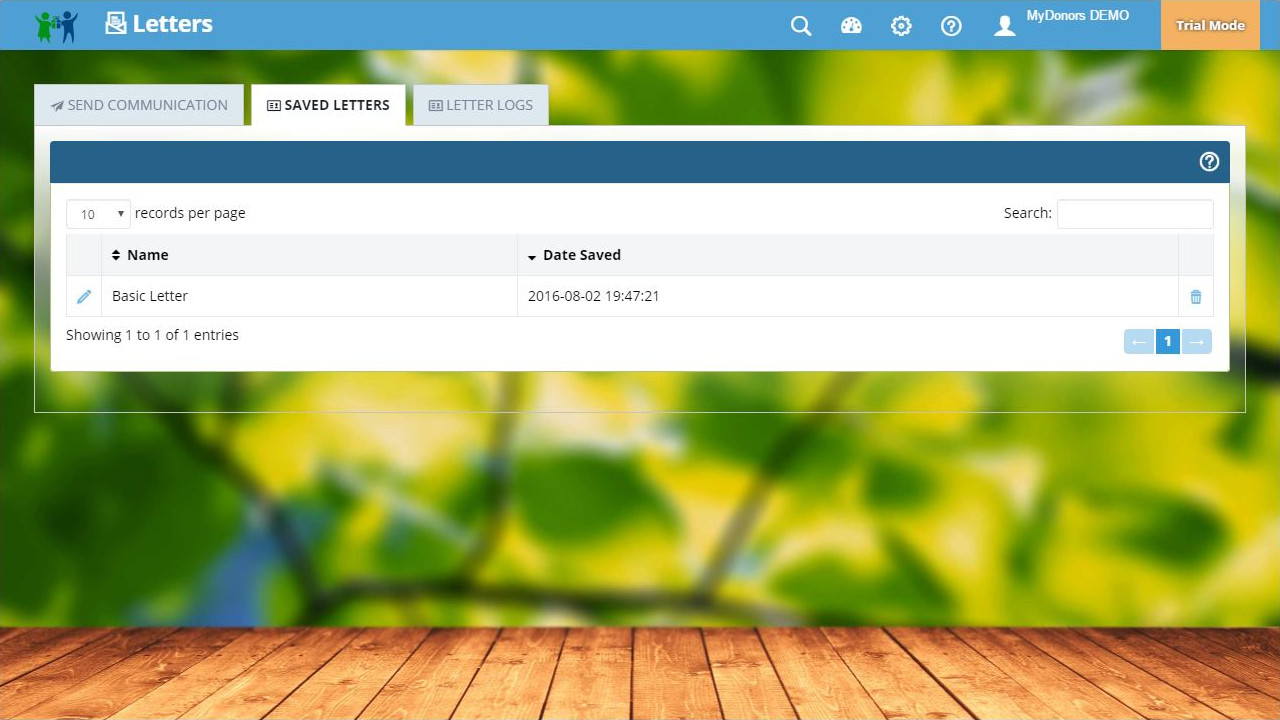 Saved Letters
Here is where the list of saved letters can be found. You may edit them here or delete them.
Letter Logs
Here is where the list of printed letters may be found for review. This is your history.